Ashtons are delighted to announce the appointment of Stephen Tuddenham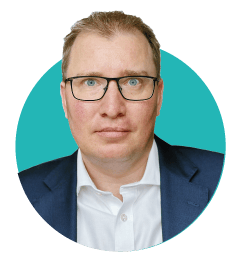 as Chief Executive Officer, following an extensive selection process.
Stephen is a business leader with 24 years of experience within the healthcare sector, having previously held the role of Managing Director of Hospital Laboratories at Medical Diagnostics business, SYNLAB. Prior to this Stephen spent 13 years at Althea, the leading independent Medical Technology Management business as UK Commercial Director, Strategic Development Director and Managing Director of Althea Australia.
Stephen succeeds Yachna Tak, who after 27 years with Ashtons, announced her decision to step down in January. Ashtons would like to thank Yachna for her dedication and tremendous contribution to the company, and wish her the very best with all her future endeavours.
Ashtons Chairman, Graham Ridgway said:
"We are delighted to welcome Stephen as our new CEO. He brings a wealth of industry expertise, and excellent strategic and leaderships skills to Ashtons. Following our rebrand last year, we have placed healthtech at the centre of our business ecosystem. With Stephen's successful track record the Board firmly believe he can drive us towards our goals and an exciting future."
Stephen added:
"It certainly is an exciting time as we look to the next phase of Ashtons and drive forward our vision to improve clinical outcomes with a digital first philosophy in medicines management, underpinned with deep expertise and experience. Our focus on healthtech is certainly gathering pace following the recent launch of eXpert, our live medicines management auditing, reporting and benchmarking system for care homes and domiciliary care providers. This follows on from the launch of our e-Works EPMA system in 2021, which is continuing to gain great traction in all our markets."
Ashtons are committed to helping ensure patients receive the very best treatment, and around this ethos have evolved over the last 30 years into the only provider to offer a fully integrated, people oriented, healthtech enabled medicines management, training and supply service.
While predominantly serving specialist communities, such as mental health, Ashtons have a long held view that software is the answer to delivering effective and innovative pharmacy services to all healthcare facilities.
Following the success of Live View, e-Works and, most recently, eXpert, Ashtons now stands at forefront of healthtech enabled medicines management. With significant further investment in software and technology planned, Ashtons' vision is to be the leading provider of digital first medicines management solutions.